To this day, sanders have become essential machines in nail salons. What do you know about sanding machines?All industries are changing with the times and the beauty industry is also being affected. Modern beauty equipment is being updated; products are being upgraded.
The new concept of nail art - technology and health. Cans of nail polish are gradually replacing the harsh nail polish, the emergence of polishers replacing the tedious pre-treatment and nail removal steps, refreshing customers, allowing nail technicians to enjoy nail art creation and making nail art design efficient.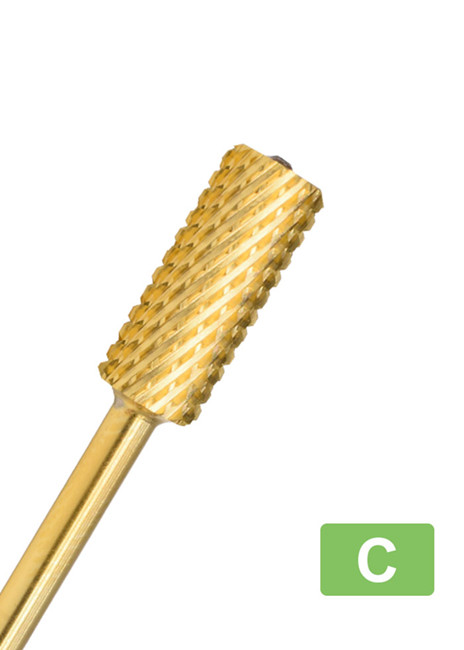 How to use the sanding machine
The tabletop polisher is a three-in-one machine for lighting, vacuuming and polishing. The handy polisher is portable and convenient, and a small device can solve all kinds of pre-treatment problems.
The speed of the grinder can be adjusted according to the situation. When sanding the nail surface, it is important to keep moving and not to stay on the nail surface, otherwise it will cause the nail surface to burn and feel painful.
Chiyan Carbide nail drill bits are made of pure,durable ,high-strength tungsten steel material and designed for high performance and a long service life.
Chiyan Carbide Bit use to remove acrylic,hard gel,crystal nail,extending nail from the nail quickly and efficiently.
When removing the nail, sand from top to bottom or left to right. Do not stay in one place for too long and do not sand back and forth in one place, as this will cause discomfort to the customer.
Will the grinder damage the nails?
The nail polisher only needs to lightly polish the surface of the nail. It is not necessary to use a chemical-based nail polish remover before operation, which will reduce the number of times you have to remove nail polish and polish and reduce the damage to your nails. Some clients may be allergic to nail polish remover, in which case the polisher is more suitable.
The grinder is very efficient and time-saving, and eliminates the need for complicated processes such as carving and tinfoil wrapping, resulting in an efficient and healthy manicure and pedicure. It takes 30 minutes to remove a nail, but now it takes just a few minutes to do it, even if it's a glossy gel.
The grinder is environmentally friendly, highly functional, multi-purpose and adds class to the shop. Clean up the dust after use, unplug the power supply in time, avoid high temperature exposure and soaking water, easy care, repeated use and long life!
Note: The nail technician will not polish this nail as long as it is operated correctly. For customers who are particularly sensitive, you can turn it down to the smallest setting and polish your nails patiently.
The above information is provided by the carbide bit supplier.